PSCAD - If you can dream it, you can simulate it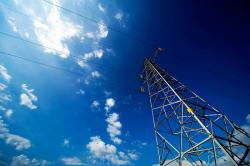 This year at the IEEE Transmission and Distribution expo, come visit Manitoba Hydro International (MHI) at our PSCAD booth (#1351).
PSCAD is the Industry Standard for Electromagnetic Transient Simulations and has earned the trust of power system leaders around the world for over 40 years. Our software provides unparalleled reliability, speed, and accuracy for a range of applications, including:
Insulation Coordination: Lightning and Switching

Harmonics, Ferroresonance and Power Quality

HVDC and FACTS

Wind, Solar and Distributed Generation

Protection and Relays

Equipment Failure Analysis
Our Technical Support team consists of over 20 highly skilled engineers with expertise in different areas of simulation. They are available to assist you every step of the way with software-related issues, complex studies, and on a wide range of application examples.
Come visit our skilled team at Manitoba Hydro International booth to learn more about PSCAD products, and other products/services we have to offer.
If you can dream it, you can simulate it.
For more information, please contact: sales@pscad.com

For More Information ContactManitoba Hydro International
www.mhi.ca