PLP Inspection Services celebrates launch with DJI Mavic Pro drone giveaway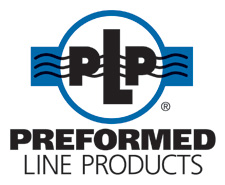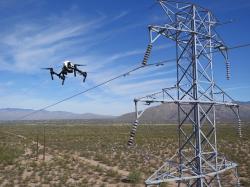 Preformed Line Products is celebrating the launch of PLP Inspection Services with a DJI Mavic Pro drone giveaway. PLP's Inspection Services provides safe and efficient asset evaluation from the industry experts. Learn more at the IEEE PES T&D Conference - Booth #962 - and enter for your chance to win!
DJI Mavic Pro (worth $999)
4.3 mile range, full HD 1080p video
Automatic landing feature
Detect obstacles up to 49 feet away
Travels up to 40 mph

About PLP Inspection Services
PLP Inspection Services, partnered with AUV Flight Services, provides safe and reliable unmanned aerial system (UAS) inspection services for utility assets including transmission and distribution lines, generation facilities, and substations. By combining PLP's 70 years of industry experience and AUV's skilled flight operators, Inspection Services provides the expertise and knowledge needed to capture, analyze, and assess the condition of utility assets. PLP's comprehensive inspection services provide added value with mapped results, detailed reports, and actionable data.
About Preformed Line Products
Founded in 1947, Preformed Line Products (Nasdaq: PLPC) is a designer, manufacturer, and supplier of high quality cable anchoring and control hardware and systems, fiber optic and copper splice closures, and high-speed cross-connect devices. PLP provides infrastructure solutions to the energy, communications, renewable power, transit, marine, and agriculture industries, among others. Headquartered in Cleveland, Ohio, PLP delivers high-quality, dependable solutions and market-leading customer service through 18 foreign subsidiaries, 2 domestic manufacturing facilities, and a global network of more than 3,000 employees.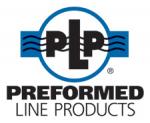 For More Information ContactPreformed Line ProductsAddress:
660 Beta Drive
Mayfield Village, OH
USA, 44143
www.preformed.com
Contact:
Josh Nelson
Marketing/Communications
Tel: 440-461-5200
Email: JNelson@preformed.com
Web: www.preformed.com