HMV Building Integrated with Solar Energy
How Does a Microgrid Work?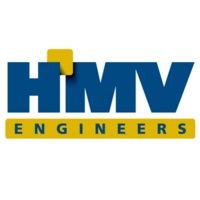 HMV Engineers has a permanent commitment with sustainability through finding innovative and environmentally friendly solutions with measurable positive impact, to be applied in the development of its projects.
As part of this commitment the Company started by mid-2018 the design and development of a microgrid system supported in a Digital Platform in loT (Internet of the Things) technology, that allows for the management, supervision, monitoring, and data storage associated to the electrical and environmental variables of the facilities of his head office.
The microgrid controlled system is intended to optimize and operate in the most efficient and reliable way the energy supply system of its headquarters, comprised of five subsystems, including Roof Top Photovoltaic Modules, lead acid batteries in a series/parallel arrangement, a communication dashboard with loT based equipment, the microgrid control system, and the conventional electronic network
Up to now solar system has produced nearly 20,000 kWh of clean energy that has been utilized in the facilities of the building.
How does the microgrid work?
During the day the photovoltaic modules prioritize the charging of the battery bank and some important units such as the air conditioning system, and any excess generation is fed to additional loads of the building. At night the storage system provides the power for the communication system; if the storage systems run out of power the power will be provided by the Utility grid.
The loT Platform
This platform operates using the communications equipment of the microgrid, so through them, and with a series of software interfaces, it is possible to access a set of variables delivered by the subsystems. The information is processed and stored in a cloud server. The platform storage in the same server allows the user to have access to the data and have better and more accurate information, using the dashboards fitted with browsing bars and interactive graphics, which can be visualized through a computer or a mobile device with an internet connection.
The following drawing shows the configuration of the installed system: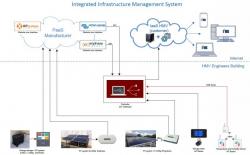 For More Information ContactHMV Engineers LLCAddress:
7380 W Sand Lake Rd, Suite 500 Orlando
Orlando, Florida
United States, 32819