Visit booth #807 to see Manitoba Hydro International's VisualSpection demonstrations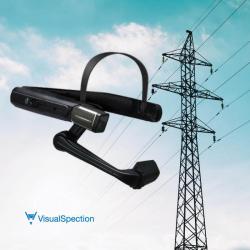 VisualSpection is a data collection tool that automatically sorts your data by GPS location, date, and time. Interact with your data through the Augmented Reality platform on the RealWear HMT-1 smart glasses or manage it on our specialized GIS platform. With guided workflows and live stream function, VisualSpection helps train workers in the field and spreads knowledge throughout your team.
Contact us at eng@mhi.ca to set up a private demo or visit us at mhi.ca.

For More Information ContactManitoba Hydro International
www.mhi.ca