PORCELAIN STANDOFF INSULATORS - IN STOCK AT MEISTER INTL - BOOTH 2522 IEEE T&D SHOW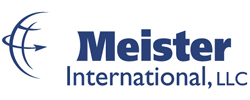 Stop and visit with the Meister Intl team in Booth 2522 at this year's IEEE T&D Expo to discuss their complete line of porcelain standoff insulators that are stocked in their Milford, Ohio warehouse.
This line of standoff insulators is rated from 2.5kv (45kv BIL) to 15kv (110kv BIL). This line of standoff insulators has a brass insert on both the top and bottom of the insulator and, dependent on the specific insulator, has a 3/8"-16 of ½"-13 bolt-hole onn each edn of the insulator. A complete data sheet can be found online at www.meisterintl.com.
2.5KV - 15KV PORCELAIN STANDOFF INSULATORS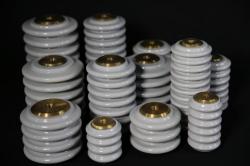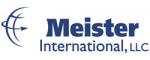 For More Information ContactMeister International, LLCAddress:
P.O. Box 338
Ross, Ohio
USA, 45061
www.meisterintl.com