Hubbell Welcomes Systems With Intelligence Inc.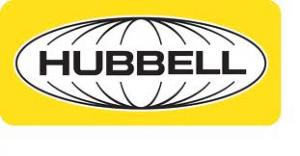 Hubbell Power Systems is pleased to announce that on August 11, 2015, we entered into an agreement with Systems With Intelligence Inc. (SYSTEMS) to partner in the sales, marketing and development of intelligent video surveillance solutions and substation computing for the electric utility industry.
Led by CEO Angelo Rizzo, SYSTEMS has developed solutions that are highly differentiated in the challenging environments of electric utility substations. Using the thermal and ultraviolet spectrum, a video camera can monitor assets for overheating, electrical arcing, and other significant diagnostic events. SYSTEMS products are specifically designed to interface with utility SCADA systems, meeting the demands for cyber security while also being uniquely hardened to withstand the rigors of temperature and electric fields.
The company employs approximately 20 people and is located in Mississauga, Ontario, Canada, a suburb of Toronto.
"We are pleased to have Systems With Intelligence join forces with the Hubbell organization. Their offering of substation hardened video solutions serve an increasingly vital role to our electric utility customers who are working to better secure their substations and to control their assets with the best technology available," commented HPS Group President Gerben Bakker. "The company brings a proven team of individuals with strong technical skills and a high degree of dedication. We are excited to partner with them."
About Hubbell Power Systems, Inc.
Hubbell Power Systems, Inc. (HPS), a division of Hubbell Incorporated, manufacturers a wide variety of transmission, distribution, substation, OEM and communications products used by utilities. In addition, HPS products are used in the civil construction, transportation, gas and water industries. Products include construction and switching products, tools, insulators, arresters, pole line hardware, cable accessories, test equipment, transformer bushings and polymer precast enclosures and equipment pads. For more information please visit www.hubbellpowersystems.com.
About Systems with Intelligence
Systems With Intelligence is a leading technology company that specializes in video and computing solutions for application in electric utility substations. In this environment, a camera can be used as a very sophisticated sensor, utilizing the visible spectrum of light to monitor work areas and provide interactive responsiveness to assure safe working clearances for employees, and to enhance security by deterring sabotage, vandalism and theft.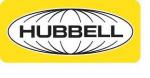 For More Information ContactHubbell Power Systems, IncAddress:
210 North Allen
Centralia, MO
USA, 65240
www.hubbellpowersystems.com
Contact:
Janet Daurity
Sr. Marketing Specialist, Hubbell Power Systems, Inc.
Tel: 803.216.2626 O