TTR 2796 Transformer Turns Ratio Meter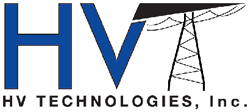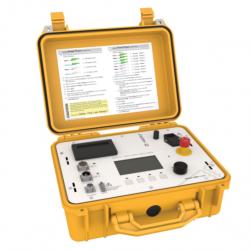 The TTR 2796 is a fully automatic 3 phase 250 V transformer turns ratio meter. The instrument combines mobility and user-friendly handling with unmatched accuracy of up to 0.03%. The higher test voltage of 250 V, together with the high precision, assures authentic results especially on large power transformers. Advanced analysis features like trending allow the user to detect problems at an early stage. The automatic winding connection identification feature aids to find the correct transformer configuration. With the optional arbitrary phase shift software special transformers with irregular vector groups can also be measured. During production and also in the field the TTR 2796 is a highly valued diagnostic instrument. Within half a minute after connecting the measurement cables to the terminals of the transformer, the voltage ratio, turns ratio, ratio deviation, excitation current and phase deviation are displayed.
The TTR 2796 offers the following features and benefits:
Fully automated measurement of turns ratio, voltage ratio, phase displacement and excitation current.
Highest measurement accuracy in the industry of up to 0.03% for ratios 0.8 - 100
Better transformer excitation due to higher test voltage of 250 V
Ratios of up to 50,000 can be measured
Measurement of phase displacement of transformers with irregular vector groups, such as phase shifting, arc-furnace, and traction transformers
Simplistic user interface for quick test setup
Color coded and labeled test leads for easy setup
Safety connection control feature that proofs test setup before applying regular test voltage to guarantee safety of the test personnel and instrument
Automatic winding connection identification (AWCI) and automatic vector group detection supports the quick and easy operation
Remote control via laptop and application software, including automatic report generation
Built-in printer for quick test report generation
Lightweight, compact and rugged design for use in harsh environments
Visit us at Booth #7138 to discuss your substation/transformer testing needs in more detail!
HV TECHNOLOGIES, Inc. (HVT) is a prominent supplier of High Voltage and EMC Test Equipment and solutions. Our testing and measurement solutions help our customers with the quality of high voltage insulation systems of power apparatus or HV components, or for the electromagnetic compatibility of their electronic systems. We have a century of experience and dedication in serving the testing equipment needs for the power utility, power apparatus, and electronic equipment industries.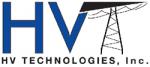 For More Information ContactHV TECHNOLOGIES, Inc. (HVT)Address:
8526 Virginia Meadows Drive
Manassas, VA
USA, 20109
Contact:
Dominique Bolliger, Ph.D.
Vice President
Tel: 703-365-2330
Email: d.bolliger@hvtechnologies.com