The pick is in!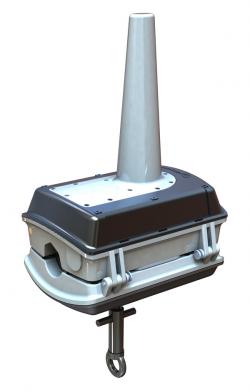 Our rebuild is complete at Megger, and we are ready to compete for a championship this year. We have been given two thumbs up by most analysts who feel that our recent draftees put us among the top picks for a Superbowl. These new additions to the team complement our veterans very well and are ready to deliver real value to our fans.
So, if you like football, you need to come by booth 8529 to see what the buzz is all about. If you visit at the right time, you may even see some of these celebrity draft picks in person. A sneak-peak of Megger's new picks are mentioned below. You might even get a demo and have your picture taken when you stop by.
Efficient service restoration to fault prediction
Megger's customers today are significantly reducing O&M with pinpointing accurate fault detection and location. Crews can be dispatched to the location of the fault, saving valuable restoration and outage time. Some customers have seen reductions in SAIDI minutes of up to 32%. By pinpointing the location of a fault, the appropriate equipment and crews can be dispatched to troubleshoot and fix the problem.

If you want a more proactive vegetation management program, the Megger Grid Analytics solution can tell you when and where you need to trim first. It is proven that schedule-based maintenance is not effective and can actually induce failure. So, rather than plan five years in advance for your vegetation management program which may cause inefficiencies, utilize our platform that can indicate where the most active encroachments are. Therefore, you can prioritize by the most needed program rather than by a five-year old schedule.
Megger Grid Analytics in the starting lineup - the MS5000
If you are suffering from momentary faults caused by poor power quality that is almost impossible to troubleshoot, our MS5000 can give you information at your fingertips to remedy the situation. Phase imbalance, a bad capacitor bank or even a faulty transformer can be detected ahead of time and mitigated before it causes an outage. Balance your circuits to avoid potential phase overloads.
Our enterprise platform gives you a view into what is occurring on overhead lines. The system not only allows you to remotely manage your fleet of sensors, it also gives you waveform analytics capable of detecting minute disturbances that can then be modeled to provide valuable information about your current distribution network. This data can easily be integrated with your ADMS, OMS, SCADA, or any other system to provide alerts and information to those who need it most.
When it comes to managing your assets and ensuring the power is on, the MS5000 can help you move up the P-F curve from reactive to predictive maintenance. Utility operations now have a better way to predict potential equipment failures and prevent outages all together.
The MS5000 is the most versatile powerline sensor on the market. It can cover any service up to 140 kV. The closest competitor gets to a maximum of 65 kV. It operates by harvesting power from the conductor and only requires 3A for full functionality but can operate at 1.5A by limiting the data sets it reports to the server. The waveforms produced are amongst the highest resolution in the market allowing analytics up to the 30th harmonic. This gives your data analysts a clear view of disturbances caused by animals, trees, or wind. The MS5000 can also detect downed powerlines by measuring high impedance.
Going to IEEE PES in New Orleans, Louisiana in April?
Visit Megger at booth 8529 to see the MS5000. By offering the MS5000, Megger aims to provide you with predictive analysis of future faults, supporting predictive maintenance practices along with improved detection and location of unplanned outages.
For more information on Megger Grid Analytics and the MS5000, please visit https://solutions.megger.com/

For More Information ContactMegger
https://megger.com/