Storm Hardening with Engineered Electrical Mechanical Shunts -Adding Resilience and Reliability to Your Grid
Are your critical overhead transmission and distribution lines prepared to withstand this year's pending storms?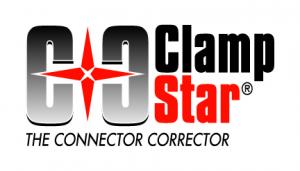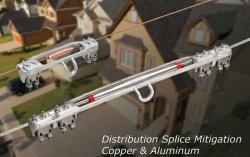 Don't take the risk, especially with essential overhead circuits. Install ClampStars on all deadends, suspension clamps and splices BEFORE storm season arrives.
Every year, high winds blow and heavy rains come, resulting in many downed line events. The ensuing power outages can be an inconvenience for many and life threating for some. Falling trees cause many of these downed lines but numerous lines also come down because aged connectors' fail.
While it's difficult and costly to prevent tress from taking down power lines it's actually quite easy and relatively inexpensive to mitigate overhead connector failures.
Overhead connectors such as; deadends, suspension clamps and splices can easily and quickly be reinforced to better-than-new condition simply by installing a ClampStar® over them.
ClampStars are engineered, electrical/mechanical shunts (EEMS) that are quickly installed on energized lines. In addition to protection equipment, the only tools needed are a scratch brush and a powered nut driver or a socket wrench.
The complete line of ClampStar® engineered, electrical/mechanical shunts are available for the following corrective applications: midspan splice, dead-ends, conductor strand repair and strand breakage at suspension clamps on both distribution and transmission systems, covering aluminum and copper conductor ranges from #6 thru 2515kcmil (ACSR) and 2750 (AAC).
Classic Connectors also offers a complete line of shunts and repair units for both overhead shield wire and optical ground wire applications in both insulated and non-insulated versions.
ClampStar prevents unplanned outages and wildfires resulting from downed lines while improving the safety of the general public.
Visit us at booth 7721 to see ClampStars on display and discuss your company's specific needs with our application engineers.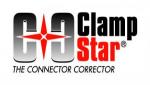 For More Information ContactClassic Connectors, USAAddress:
382 Park Avenue East
Mansfield, OH
USA, 44905
www.ClassicConnectors.com
Contact:
Classic Connectors, USA
Tel: 800-269-1462
Email: info@ClassicConnectors.com