Oldcastle Enclosures Solutions feature legacy product line enhancements and new product introductions at IEEE PES T&D Conference and Exposition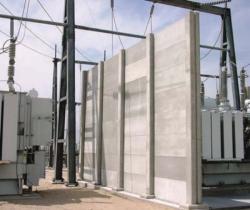 Oldcastle Enclosures Solutions feature several legacy product line enhancements and new product introductions at IEEE PES T&D Conference and Exposition, to take place in Denver, Colorado April 17 through April 19, 2018
Plastibeton® Channel System, a trusted solution used by power companies, wireless carriers, rail lines and data centers, will be featuring several newly developed line enhancements including: a lightweight H20 rated cover and several complementary accessories including cable risers, dividers, cable clips and more. These enhancements to the Plastibeton® Channel System product line continue to provide value to customers - helping to reduce installation time and costs as well as to make Plastibeton® a safer cable trench choice.
A full line of product options and accessories are all available to give companies a seamless system that can grow and change with the requirements of the job site.
ModuTrench is one of our new introductions, a modular trench solution for cable management. ModuTrench offers a cost-effective solution that can be installed in non-traffic areas on your projects. The fiber-reinforced concrete component cable trench system allows for ease of shipment, job-site handling and installation-reducing overall project costs.
The newly introduced Duralite family of enclosures delivers Tier 15 and Tier 22 load rating performance in the lightweight enclosure catalog. Engineered to withstand heavy loads, Duralite intelligently blends composite materials to provide durable, accessible security to our necessary infrastructure. Offered in a wide scope of popular market sizes from small to large applications with extensive lid and accessory options. The lightweight design allows for safer installations and the uniquely strong and durable material is easily modified in the field with the use of common power tools.
We will also feature another veteran product that protects vital utility infrastructure, TruFireWalls .. These walls are used in substation environments to prevent potential fires from spreading between transformers. They exceed industry standards and construction codes to protect your critical assets. TruFireWalls provide some of the most effective high temperature and long duration fire containment walls on the market. Certified with a four-hour fire rating, these walls also provide ballistic impact resistance to survive shrapnel impingement and are able to stop a 44 Magnum ballistic projectile with no through penetration.
Be sure to stop by and see these products first-hand during the IEEE PES T&D Conference and Exposition. Company representatives will be available to answer questions and demonstrate the features and benefits of these products at booth 1462.
Oldcastle Enclosure Solutions is the leading manufacturer for concrete, polymer concrete, and plastics in the United States. To better serve our customers, Oldcastle Enclosure Solutions has a national footprint of manufacturing and distribution centers to supply products to our customers. They used leading-edge technology to design and manufacture the products across a broad range of industries.

For More Information ContactOldcastle Precast Inc.Address:
900 Ashwood Parkway
Atlanta, GA
USA, 39338
www.oldcastleprecast.com
Contact:
Bob Wethington
Tel: 404-694-5575
Email: bob.wethington@oldcastle.com