Sicame TTDC highlighted by T&D Magazine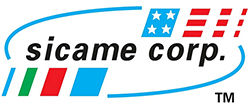 Dear IEEE Attendee,
I am proud to share this Transmission and Distribution Magazine article featuring our TTDC connector line, a MV Insulation Piercing Connector for Spacer Cable Systems. "Spacer Systems Get a New Connector", highlights two utilities, Emera Maine and CPFL Energia, and their successful field trials with Sicame's IPCs.
Both utilities wanted to improve network reliability and resiliency, and avoid dangerous cable stripping.
Thanks to its shear-bolt technology, range-taking capabilities, watertight connection, and ergonomic benefits, the TTDC is the easiest and safest solution on the market, assuring a secure connection for the lifetime of the network even in the harshest environments!
Please come by our Booth #848 and allow us to show you how this technology can bring these benefits to you.

Hope to see you there,
Steven J. Kase
Managing Director and Founder
ASK Power-Sicame USA
544 N. Highland Avenue
Aurora, IL 60506
skase@ask-power.com
(630)-896-4056 Ext 301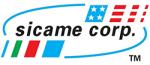 For More Information ContactSicame GroupAddress:
626 N. Highland Avenue
Aurora, Illinois
United States, 60506
www.sicame.com