DILO Direct Exhibiting at 2018 IEEE PES T&D Conference and Expo in Denver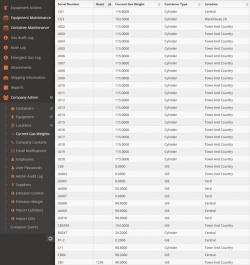 DILO Direct, the service division for DILO Company, is excited to announce our participation at the 2018 IEEE PES T&D Conference and Expo! Please visit us at Booth #3865.
Our Scope
In a Jam? DILO Direct, the service division for DILO Company, Inc. has trained and certified personnel to assist with your onsite handling needs - even for those last-minute jobs. We are the nation's leader in SF6 on-and-offsite services. With locations in both Arizona and Florida, we can offer flexibility for those unforeseen moments in the field. In addition to emergent services, our team can offer complete SF6 management with our web-based tool Direct Track. DILO Direct is your one-stop shop for all things SF6 supply!
Services:
World leader in SF6 gas reconditioning and purification services
On-site gas services with >99% efficiency
True-mass monitoring service
Commissioning and decommissioning gas handling
Cylinder consolidation
SF6 supply and disposal services
On-site gas testing with zero-emission analyzers
Re-certification services for expired or contaminated cylinders
SF6 Management with Direct-Track Software
Tracking and reporting your SF6 gas usage can be a hassle! Let DILO Direct ease this burden with Direct-Track, the online solution for SF6 gas tracking, reporting, and inventory management. Our easy to use software is designed to eliminate SF6 emissions due to improper data entry. Direct-track allows you to generate a report accepted by the EPA, Massachusetts DEP, and CARB at the click of a button! Direct-Track also features a customizable email alert system and comes with 24/7 DILO support. Visit us at booth #3865 for a live demonstration of Direct-Track software.

For More Information ContactDILO Direct
www.dilodirect.com