PLP and Dominion Energy team up to save local ospreys and prevent Outer Banks outages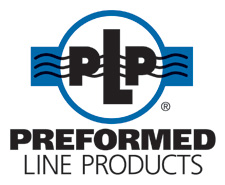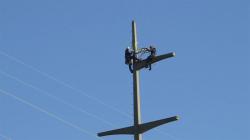 Come see PLP's full-scale RAPTOR PROTECTOR Platform on display at IEEE Booth #962 and hear more about it - and our other wildlife protection solutions - at the Product & Solutions Showcase presentation "Line Reliability & Animal Mitigation Products" on Wednesday, April 18th, 9:30am-10:30am, Colorado Convention Center, Room 708.
The ospreys nesting alongside the Wright Memorial Bridge needed help. They return each year, but the safe places to nest are dwindling, and the nearby alternatives are perilous.
The two sets of transmission lines - one inactive and one active - that traverse the Currituck Sound, provide a convenient nesting site for local ospreys. However, this seemingly ideal location poses an electrocution danger to osprey families and can cause widespread power outages.
Looking for a wildlife solution that would both protect the local ospreys and prevent nesting-related outages to the Outer Banks, Dominion contacted PLP, and we responded with the RAPTOR PROTECTOR Platform.
When the ospreys return in the spring of 2018, they will not return to their usual dilapidated wooden nesting platforms. Instead, they will be welcomed home by safe and sturdy platforms, positioned away from the dangers of the energized lines. By working together as a team, Dominion Energy and Preformed Line Products created a wildlife solution that truly benefits all.
Nesting Update:
The ospreys are returning to the Outer Banks to nest and are already occupying half of the installed RAPTOR PROTECTOR Platforms.
Click here to read the full story or visit booth #962 at the IEEE PES T&D Conference next week to learn more.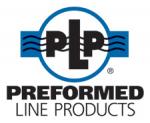 For More Information ContactPreformed Line ProductsAddress:
660 Beta Drive
Mayfield Village, OH
USA, 44143
www.preformed.com
Contact:
Josh Nelson
Marketing/Communications
Tel: 440-461-5200
Email: JNelson@preformed.com
Web: www.preformed.com