Visit HMV Engineers at Booth 832 for Details and Demonstrations of BIM Based Design Tools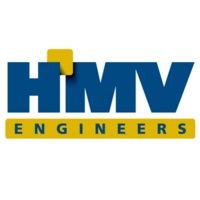 HMV Engineers LLC is a Company with extended experience in the planning and design of Transmission Systems, including Substations and Transmission Lines up to 500 kV. The services of the Company range from Basic and Conceptual Engineering through Detail Engineering, Design Supervision and Owner´s Engineer Services.
To perform the designs HMV uses the most modern engineering tools based on BIM (Building Information Modeling) technology, which allows to deliver a fully integrated 3-D design of the substation, including, in a single model, all related disciplines such as civil, structural, electromechanical, high voltage equipment, rigid and flexible busbars, insulators, connectors and accessories, grounding system, lightning protection system, auxiliary supply system definition, and in general all the above ground and underground components. The integral 3-D model guarantees a fully coordinated design of the installation.
In addition to the design capabilities HVM Engineers is a strong provider of integral solutions of Control, Protection and Metering systems for substations and generation plants, with extensive experience in different types of standards and design philosophies of customers and manufacturers, both for new and for the modernization of existing systems.
The solution includes the elaboration of the conceptual and detail engineering, automation, control and protection systems definition, assembly and FAT´s of the control, protection, and metering cubicles, and field installation
HMV provides custom solutions in terms of equipment brands, designs, and standards, according to the Client's preferences. The control and protection systems are programmed and fully factory tested, minimizing site commissioning time.
Also HMV Engineers has developed, manufactured, and commissioned a Process Bus solution for the control and protection of substations, acquiring the analog and digital signals from the switchyard equipment in a Merging Unit and communicating to the control house via fiber optics, achieving a great reduction in material, construction, and commissioning time.
During the IEEE show HMV Engineers LLC will be in booth 832 showing in detail both the BIM based design tools, its advantages and benefits of their application in the projects, and the integral control and protection solutions for substations and generation plants. For both topics demonstrations and detail examples will be shown and explained.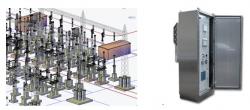 For More Information ContactHMV Engineers LLCAddress:
7380 W Sand Lake Rd, Suite 500 Orlando
Orlando, Florida
United States, 32819