Conex Metals: Highly Trusted Indian Partner for Sourcing Brass, Copper, Bronze, Aluminum and Stainless Steel Precision Components Offering Electrical Components at Competitive Prices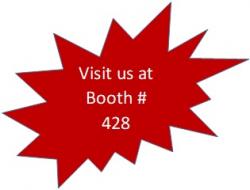 Conex Metals is a highly trusted Indian partner for sourcing Brass, Copper, Bronze, Aluminum and Stainless Steel precision components for more than 120 companies. Our manufactured products are shipped to more than 40 countries across Americas, Europe and Asia including China. We have an in-house foundry and a fully equipped QA Lab. Our range of products includes Electrical and grounding Products, Fasteners, Hose, Pipe and Plumbing Fittings and General Turned / Milled / Forged parts to user specifications. We're an ISO 9001-2015 company and we've invested heavily in latest machinery, professional management and skilled human workforce. We are in this business since more than 3 decades and we pride on offering cost effective solutions to the exacting demands of our customers. We assure you a competitive pricing, timely deliveries, excellent communication skills and prompt customer service.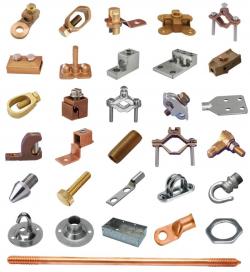 We offer following electrical components at competitive prices:
Bronze Castings
Bronze Grounding Clamps
Bronze Pipe Clamps
Hotline Clamps
Copper Terminals and Connectors
Transformer Tank Connectors and Hardware
Copper Studs
Brass Nuts and Fasteners
Transformer Bushings
Bronze and Copper Terminals
Aluminum Mechanical Lugs
Tin Plated Brass and Bronze Spades
Power-line Hardware Parts
Copper Ground Rods with Clamps and Grounding Accessories
Ground Rod Clamps, Water Pipe Clamps, Copper Split Bolts and Ground Rod Couplers
Vice Clamps and Vice Connectors.
Copper Tubular Lugs and Cable Terminals
Brass and Stainless Steel Connectors for Flexible Conduits
Aluminum Grounding Bars
Brass and Copper Electrical Plug Pins
Brass and Steel Lock Nuts and Set Screws
Electronic Hardware - Thumb Screws, Panel Board Hinges
Copper Alloy Casting
Brass and Copper Electrical Components for Switchgears and Panel Boards
Custom made CNC machined and Pressed Parts in Brass, Copper, Aluminium and Stainless Steel
We have a strong presence in the highly quality conscious markets of the world and supply to leading names in U.K., Germany, Italy, France, Netherlands, Sweden, Norway, Spain, Canada, Australia, Belgium and USA. Our customers includes majors like ABB group, Alstom group, Anixter Group, Flexicon / Atkore, MacLean Power Systems etc. We have a full-fledged tool room / inspection department with qualified engineers and state of the art measuring /testing equipment including a German spectrometer. Strict quality checks are carried out at all stages of manufacturing process and only those products which pass the very strict norms are exported to our customers. All our Electrical Components are available in various non-ferrous alloys and threads as specified by the customer. We can also supply custom parts as per customer's drawings and specifications.
Conex products are worldwide accepted for their quality and competitiveness. Presently we sell to various OEMs, Importers, Distributors, Agents and Resellers. The competitive edge in our pricing helps them to have decent markup and margins on sales. Aggressive pricing coupled with prompt deliveries ensures enough sales potential for everybody.
For more information regarding us or our company or to get a quotation, please visit us at www.conexindia.com , write to us on sales@conexindia.com and visit us at Booth No. 428 at the 2020 IEEE PES T&D Exposition in Chicago from April 21st to 23rd.

For More Information ContactConex MetalAddress:
1414, Dalamal Towers Nariman Point
Mumbai
India, 400021
www.conexindia.com