New Circuit Breaker Monitor from Dynamic Ratings

Dynamic Ratings' new Breaker Performance Monitor (BPM) is a comprehensive circuit breaker monitoring solution for utilities. With high-speed waveform capture, the BPM combines the most effective offline and online testing methods. The modular design is a highly customizable online monitoring package, resulting in a monitor capable of performing the advanced analytics required to detect operating deficiencies well in advance of breaker failure.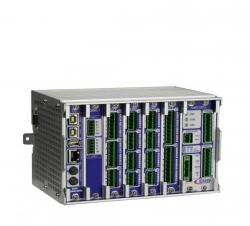 High Speed Waveform Capture
This unique feature offers a complete diagnosis of the breakers' mechanical and electrical systems with every operation. Waveform analysis allows for graphical comparison of breaker operations, facilitating detailed analysis of first trip open and close times, identification of latch and bearing performance, lubrication issues, auxiliary contact condition and fault current values.
Trip Coil Integrity Monitoring
Monitoring trip coil detects changes in the trip circuit resistance, indicating the condition of the trip coil and related components.
The BPM has many features and benefits, for more information visit https://www.dynamicratings.com/products/circuit-breaker-monitoring/.
Dynamic Ratings: Dynamic Ratings (DR) is dedicated to providing monitoring, control, and communication solutions for electrical apparatus. Helping utilities address the various challenges associated with successfully deploying and managing their Condition Based Monitoring programs is the foundation of our business.
CONTACT:
Katie Kossow
Marketing Specialist
262-314-7808
drmarketing@dynamicratings.com

For More Information ContactDynamic Ratings Inc.Address:
N56 W24879 N. Corporate Circle
Sussex, Wisconsin
United States, 53089
www.dynamicratings.com