Everlast® signs perform well under firearm vandalism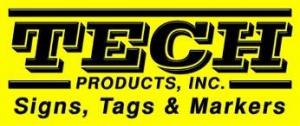 In 1989, our founder, Mr. Kenneth Nelson set out to produce signs that will last longer than anything the industry has made before. In the 1950's he was the first to produce an embossed tag that slipped onto a strip of aluminum. This was a long lasting solution to marking utility poles and was fast and easy to use. Everlast® signs have proven themselves in many ways in some of this world's worst environments. This was all part of Mr. Nelson's plan, but since Tech Products Inc., is located in New York City, we never tested for gun shots and didn't see the need due to the restrictiveness with guns.
We have learned through our many customers, on how well our products have performed on transmission towers, substation fences and posts after hunters have shot the signs. We have examples of signs shot with .22 caliber, buckshot, and .30-06.
This is what our customers have to say. First, the plastic is somewhat self healing so it makes a small signature. This makes the sign still very readable. Second, water penetration does not affect the sign so even with the sign shot it does not deteriorate. Third, people shoot signs for two reasons, a) the sound of the shot on metal (Ping) and b) to site their guns for hunting. Since our signs don't make the sound and the sign leaves a very small signature after being shot, many of our customers have reported the signs get shot less.
Everlast® signs have been tested by UL® labs for cold temperature impact. Due to the nature of the signs material, polypropylene, there was no damage after being frozen in temperatures of -35° for 24 hours and then a steel sphere is dropped onto the sample producing 5.0 foot pounds of impact.
We did not design the sign to resist gun shots but it has been a very happy side effect. The other two vandalism problems that our signs have proven to solve are graffiti and loss. Graffiti was part of our plan, due to our being in an urban neighborhood. Everlast® does not use any ink on the signs, using acetone on the sign to wipe the graffiti off will leave the sign intact and readable for many years to come. The other is loss due to scrap value. In congested areas where can collecting is an art, signs and tags are stolen and sold for scrap value. Our signs have very little scrap value.
For additional information or a copy of the UL® laboratory report please contact Tech Products, Inc. 800-221-1311 or e-mail at Team@techproducts.com.
Daniel D. O'Connor
Tech Products, Inc
800-221-1311 ext 211
Team@techproducts.com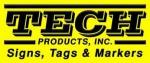 For More Information ContactTech Products, Inc.
www.TechProducts.com
Contact:
Daniel D. O'Connor
Tech Products, Inc
Tel: 800-221-1311 ext 211
Email: Team@techproducts.com