Is Copper Theft from your substation a problem?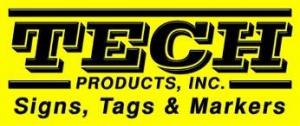 Have you had to replace or repair facilities damaged by theft of copper wire and other materials?
Let Tech Products, Inc. decrease vandalism to your substation with our Everlast® signs. Our salespeople have worked with countless utilities to find the best wording for your signage to deter would be vandals. We can guide your company to the proper ANSI standards for your signage which can also decrease occurrences of vandals breaking into substations.
Everlast® signs have been used the world over and have proven to last in all environmental conditions for 40 years. A sign that is clearly legible is a sign that can warn a potential thief. Our signs are not made in any traditional method using inks or paints. It is different sets of injection-molded polyolefin's forming the words. This allows the sign to be cleaned with acetone after graffiti has been sprayed onto it. The sign itself has no scrap value decreasing its chances of being stolen. Bullets pass through the sign with minimal damage due to the propertied of plastic self healing. Everlast® is the natural choice for any facility seeking ways to reduce vandalism.
About Tech Products, Inc.
Tech Products, Inc. is an industry leader in the manufacturer of identification products for the electric and gas utilities, telecommunication and cable companies, OEM's and pipeline companies.
For 70 years, Tech Products, Inc. has been manufacturing in the heart of New York City building a reputation for high quality products and excellent customer service. Their first thought is their customer's needs and their last thought is how well the product will perform in the field.
Tech Products, Inc. has been creating exciting brands like Everlast, Fasttag, Tech-3D, TechBrite, Three-D and Tag-Eze. They have been the innovators in products like pole tags, cable markers and pipeline signs. Their brands are known for their rugged long-term use, in fact, many of Tech's inventions have been installed in the most demanding environments on Earth.
As members of such honorable organizations such as NRECA, REMSA, SCTE, NWPPA and many more, Tech has built a solid reputation for providing the best products that fit its customer's needs.
For more information, Please visit http://www.TechProducts.com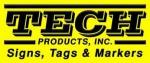 For More Information ContactTech Products, Inc.
www.TechProducts.com