COME VISIT NIAGARA TRANSFORMER AT THE 2020 IEEE PES T&D SHOW THIS APRIL IN CHICAGO AT BOOTH 1834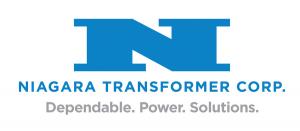 The Niagara Transformer Corporation manufactured its first transformer in 1933 and continues to design, build and service power and special application transformers to meet specialized needs for difficult applications today. We provide a single source for all types and ratings of liquid-filled and special application transformers and are one of the most trusted transformer manufacturers in the world, but we're not resting on our 95 years of continuous service. We're focused on the future of the power industry, having recently invested $35 million in our facilities and testing and winding capabilities.
Our products comply with applicable industry and government standards practiced throughout the world. Our customers include large Original Equipment Manufacturers (OEM) and Engineering, Procuring and Construction (EPC) firms, as well as end-users in private industry, government, investor owned utilities, rural electrical co-op, municipal utilities, universities, and others.
The strength of Niagara Transformer is vast engineering and manufacturing experience combined with superior responsiveness and flexibility. Whether providing standard products or engineered-to-order designs, we are dedicated to ensuring that the customer has the best transformer to meet the most demanding applications. No matter how stringent the conditions.
Deep Industry Experience:
400+ years of transformer specific design experience
700+ years of transformer specific manufacturing experience
85+years of transformer specific management experience
VP of Engineering IEEE Fellow
Serving more then 80 countries worldwide
Continuous Improvement:
Complete physical segregation of tank fabrication and shot blasting from winding and assembly
Complete physical segregation of dirty from clean production activities
Multiple-bay, electrically and mechanically isolated, test facility with RF room
Positive pressure winding and manufacturing environment, strict humidity and particulate control, physically isolated and enclosed winding shop
State-of-the-art paint booth meeting IEEE C57.12.28, C57.12.29 and UL requirements as well as international paintings standards
Long-Term Value-Driven Focus:
Total cost ownership driven
Superior engineering, LEAN, Six Sigma, and ROI-based investment analysis drive out non value-added cost
Sensitive to first cost position in today's competitive marketplace
Active in IEEE and IEC standards writing committees as chairman and senior leadership positions
Conservative management and financial practices
Independent-no private equity, no debt
Nimble by Design:
Quick proposal and drawing turnaround times
Fast and reliable shipping schedules
Engineered to order; completely flexible to accommodate customer needs
Full bonding capability
In-house electrical and mechanical PE certification
Doble test reporting
Retrofits, tilt, offshore applications, low profile, high elevation, high ambient, highly corrosive atmospheres
Our Transformers by the Numbers:
UP TO 50 MVA BASE RATING
UP TO 100 MVA FAN RATING
UP TO 138,000 VOLTS
UP TO 650 KV BIL
UP TO 90,000 Amps
Lead with Quality:
Test floor failure rate of 0.75% over the last 10 years
Field failure rate of 0.32% over the last 10 years
OSHA Certified SHARP Facility
ISO9001 Certified
Certifications
Small business certified for federal contracting, UL, CUL, RUS, DNV, ABS, Lloyd's Register, FM UBC, CSA, WEEE, RoHS, RoHS China, CE, IEC, GOST, BS, PIP, KC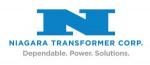 For More Information ContactNiagara Transformer Corporation
www.niagaratransformer.com