Substation Transformer: One of our Specialties at Niagara Transformer Corporation
COME VISIT US AT THE 2020 IEEE PES T&D SHOW THIS APRIL IN CHICAGO AT BOOTH 1834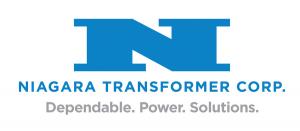 Since 1933, first as Erie Electric Company and then in 1938 as the Niagara Transformer Corporation, we've been designing and manufacturing Transformers in the United States of America: Our diverse product line includes Liquid-filled transformers, regulators and reactors: Our Transformer Products include Power, Substation, Load Tap-Changing (LTC), Generator Step-Up, Unit Auxiliary, Station Service, Voltage Regulators, Zig-Zag and Wye-Delta Grounding, Reactors, Auto-Transformers, Rectifier Duty, Furnace, Drive-Duty, Traction Duty and Special Application Transformers. Electrical Ratings up to a Base Rating of 50-MVA and 138-kV (650-kV BIL).
As one of the oldest and most experienced transformer manufacturers in the world, we are uniquely qualified to provide solutions to almost any problem. Each transformer is a reflection of our customer's specifications with no exceptions and our over eighty-five (85) years of experience and expertise.
One of our specialties here at Niagara is the Substation Transformer.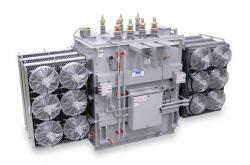 Robustly engineered and manufactured substation transformers are uniquely designed for reliable substation service. Transformers converting transmission voltages to distribution voltages are a common transformer type produced by Niagara. These transformers can be with or without on load tap changers or other protective devices such as primary and secondary arresters and breakers, as well as being integrated with switches, or expansive SCADA output data for remote operator monitoring.
Substation style
Up to 50 MVA base rating
Up to 138 kV, 650 kV BIL
Mineral Oil, Enviro Temp FR3, Luminol, or other liquids
Circular layer, disc or helical construction
Visit us at at www.niagaratransformer.com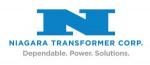 For More Information ContactNiagara Transformer Corporation
www.niagaratransformer.com