Rectifier Duty Transformers Designed to Handle Non-Linear, Non-Sinusoidal Loads
COME VISIT NIAGARA TRANSFORMER AT THE 2020 IEEE PES T&D SHOW THIS APRIL IN CHICAGO AT BOOTH 1834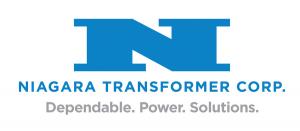 Since 1933, first as Erie Electric Company and then in 1938 as the Niagara Transformer Corporation, we've been designing and manufacturing Transformers in the United States of America: Our diverse product line includes Liquid-filled transformers, regulators and reactors: Our Transformer Products include Power, Substation, Load Tap-Changing (LTC), Generator Step-Up, Unit Auxiliary, Station Service, Voltage Regulators, Zig-Zag and Wye-Delta Grounding, Reactors, Auto-Transformers, Rectifier Duty, Furnace, Drive- Duty, Traction Duty and Special Application Transformers. Electrical Ratings up to a Base Rating of 50-MVA and 138-kV (650-kV BIL).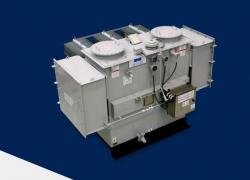 Rectifier Duty Transformers are designed to handle non-linear, non-sinusoidal loads resulting from their use with a variety of power electronic applications such as diode, thyristor or motor drive configurations from 6,12,24,36,48, or 60 pulse configurations. Special design considerations should be used to account for the additional harmonic heating, more severe axial forces, severe overloads and short circuit forces that can be seen as compared with a standard power transformer. Niagara Transformer's superior engineering expertise paired with its unmatched years of manufacturing experience and high-grade materials allow them to provide the best in-class Rectifier Duty Transformers.
Specialty circuit configurations
Multiple pulse applications
Up to 50 MVA base rating
Up to 138 kV, 650 kV BIL
Copper or aluminum wound
Designed to meet specific harmonic spectrums
Industry leader in process and high current applications
Seismic classifications
Mineral Oil, Enviro Temp FR3, Luminol, or other liquids
Sealed tank or conservator tank designs
Special dimensional requirements
Non-standard elevation and ambient designs
Special service conditions
Meets ANSI/IEEE Standard C57.18.10
Visit us at at www.niagaratransformer.com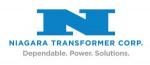 For More Information ContactNiagara Transformer Corporation
www.niagaratransformer.com