Tech Products, Inc. has done it again!
We are in the forefront of the utilities needs for identification.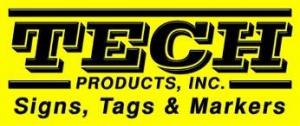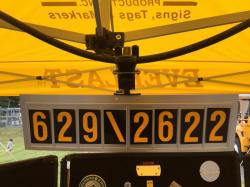 Tech Products, Inc. has changed the way we mark energized cable forever. Using our patented Tech-3D embossing technology and utilizing a great clamping product from Sweden, we have come up with the best way to mark energized electric cable.
To quickly and easily identify your cable, splices or phases you will first add some adhesive labels to our embossed label holder. Using a hot stick, attach the clamp and identifying numbers to the electrical cable. National Grid is using the system today and it has been revolutionizing the way they mark their cable.
Tech Products, Inc. is a global supplier of identification products to the utility industry since 1948. Manufacturing in New York City, Tech makes everything from transmission tower aerial observation markers, Substation signs to distribution pole tags and Underground cable markers. Tech Products, Inc. has been making products like Tag-EZE and Tech-3D since the 1940's and is very proud of its newest products like Everlast, Three-D and Fasttags. Please contact us at 800-221-1311 or e-mail at Info@TechProducts.com.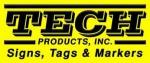 For More Information ContactTech Products, Inc.
www.TechProducts.com
Contact:
Daniel D. O'Connor
Tech Products, Inc
Tel: 718-442-4900 ext. 211
Email: Team@techproducts.com