Forecast Lightning Animation Tool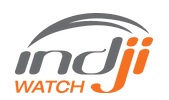 At Indji Systems, we believe utility and gas transmission operations should have access to the most accurate real-time and forecast data available, giving you the ability to plan ahead and respond for severe weather threats. With the Indji Watch advanced Forecast Lightning animation tool, you can see storms and potential lightning expected to impact your service territory during the upcoming eight hours. Then as the storm impacts the grid our patented monitoring and alerting lets you know exactly which lines and substations are under threat.
Plan Effectively With Forecast Lightning
Lightning can cause a line fault, damage equipment and more importantly, injure operators working on a line. For these reasons, Indji Watch has supplemented our world class real-time lightning alerting with a Forecast Lightning animation tool. This tool takes advantage of NOAA's HRRR weather model which provides a forecast of lightning development and movement over the next eight hours and the density of the lightning storms. The Indji Watch Forecast Lightning animation layer will allow operators to assess the movement and intensity of lightning storms in relationship to their grid assets for potential outage planning. The tool is also a key element in construction and field maintenance scheduling. Allowing managers to adjust schedules for their human and material resources, reduce lost time, while minimizing risk to employees.
Respond with Asset Specific Lightning Alerts
The technology designed by Indji Systems is an innovative cloud-based monitoring tool that enables electric grid operators, reliability coordinators, performance engineers and electric and high-pressure gas control system managers to increase their level of preparedness and react more proactively to all natural weather hazards, including lightning, currently or potentially impacting their assets. Knowing what natural hazards are in the general area is surpassed by knowing exactly which of the assets are actually under threat.
The patent covers the core technologies used in the Indji Watch cloud service including the dynamic modeling of assets and hazards, the ability to define complex rules for threat relationships between them, and the real-time monitoring of threats to raise automated alerts for customers.
The patented technologies can be applied to all types of hazards. They are used to create models for a multitude of different weather-based hazards such as lightning, high winds, flooding, earthquakes and wildfires, drawing from multiple different sources. These tech­nologies enable Indji Watch the distinction of being the only cloud-based service able to offer multi-source integrated wildfire alerting.
You need the tools and capabilities that focus on your job and the challenges you face. Indji Systems is committed to help you improve grid stability while maintaining safety. We are focused on the energy industry, we rely on our dedication to customer support and targeted customer meetings to bring innovative solutions quickly to the industry.
Indji Systems, founded in 2004, is an independent software company with offices in California and Western Australia. Indji Systems designs mapping software which helps businesses to make better decisions and run more efficiently. The Indji Watch product is designed specifically for the Utility and Renewable Energy industries to provide grid stability, help ensure personnel safety and efficiently plan operation and maintenance activities. Indji Systems is committed to delivering the highest level of service possible and to contributing "real" value to customers and their communities.
Visit us at booth #7623 to see how Indji Watch can help you with system and maintenance planning before ice and wind cause damage.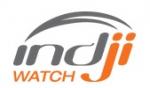 For More Information ContactIndji Systems
California
United States,
https://www.indjiwatch.com