MIDAS micro 2883 Power Factor Tester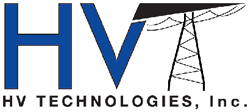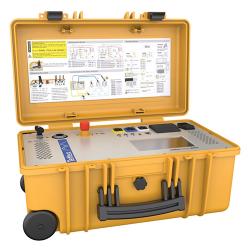 The MIDAS micro 2883 is an extremely light and compact 12 kV power factor test set. Weighing in at only 55 lbs in a one-box design makes it perfect for fast and easy power factor and capacitance measurements in the field or on the factory test floor. The MIDAS micro 2883 has a built-in high voltage supply up to 12 kV, 15 - 400 Hz including manual and automatic test modes. A high accuracy of 0.3% (capacitance) and 1x10-4 (tan delta) is accomplished thanks to the built-in reference capacitor. The included noise suppression mode automatically engages when the unit detects interference, a feature that is particularly useful in substation environments with strong electric fields generated by HV transmission lines. The complete instrument is built into one robust and durable case with casters, and can be transported by one person. The 7-inch color touch screen is easy to use with a gloved hand or stylus. Test results can be viewed on the device or exported to a thumb drive via USB or to a laptop via ethernet.
The MIDAS micro 2883 offers the following features and benefits:
Shortest measuring time for power factor, dissipation factor (tan delta), and capacitance
Compact, one-box design (25 kg / 55 lbs)
7 color touch screen for easy operation
12 kV high voltage source
Variable frequency range of 15 - 400 Hz
Accuracy of 0.3% (capacitance) and 1×10-4 (tan delta)
Safe operation with interlock, emergency stop, safety checks and HV ground surveillance
Three operating modes: basic, guided, advanced
Rugged case with included accessories bag
Highest accuracy
Advanced interference suppression
Ability to measure tan delta of insulating oil quickly on site with the 6835 Portable Oil Test Cell
Visit us at Booth #7138 to discuss your substation/transformer testing needs in more detail!
HV TECHNOLOGIES, Inc. (HVT) is a prominent supplier of High Voltage and EMC Test Equipment and solutions. Our testing and measurement solutions help our customers with the quality of high voltage insulation systems of power apparatus or HV components, or for the electromagnetic compatibility of their electronic systems. We have a century of experience and dedication in serving the testing equipment needs for the power utility, power apparatus, and electronic equipment industries.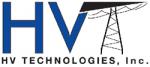 For More Information ContactHV TECHNOLOGIES, Inc. (HVT)Address:
8526 Virginia Meadows Drive
Manassas, VA
USA, 20109
Contact:
Dominique Bolliger, Ph.D.
Vice President
Tel: 703-365-2330
Email: d.bolliger@hvtechnologies.com