Spiradrill Adds Chas Raysik to Sales Team
Building on his 20-plus-year career in foundation drilling equipment sales, Chas Raysik joins the Spiradrill team and will help grow the company's reach in the northeast U.S. and beyond.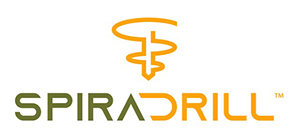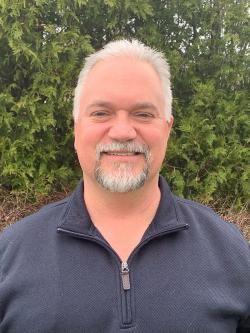 Looking to grow their presence in the northeast region of the U.S., Spiradrill has added long-time industry veteran, Chas Raysik, to its sales team. Raysik joined the company in late March to continue his 20-plus-year career in foundation drilling equipment sales.
Based in Oxford, PA - about midway between Philadelphia and Baltimore - Raysik brings a long and respected history of sales experience in the region after stints with Equipment Corporation of America and International Construction Equipment. In between, Raysik spent a couple of years with CZM Foundation Equipment.
"Everywhere he's been, Chas has been successful thanks to his knowledge and understanding of the industry, his thoughtful process-oriented approach, and his drive to solve problems," said Spiradrill CEO, Steve McKay. "He's an excellent addition to our team and we look forward to adding to his talents to Spiradrill's momentum."
Outside of his daily job assignments, Raysik is also very active in the promotion of the industry as a whole. He is currently serving on the Executive Board of Directors for the ADSC Mid-Atlantic chapter where he also served as president from 2018 to 2022. Raysik is also a current member of the board of directors, and past president, for the Association of Equipment Distributors. In 2019, Raysik was awarded the ADSC Presidential Award for his efforts with the endowment of the Bill Maher Scholarship and for his commitment and leadership to the efforts of ADSC's Mid-Atlantic Chapter initiatives.
About Spiradrill, Inc.
Spiradrill, founded in 1982, is a family company driven by a dedicated team that brings a sense of personal pride to everything we do. Building upon the values instilled by our founder, Jerry Wilkinson, quality and reliability are foundational to the rigs we build. This is why Spiradrill has earned a reputation as an industry leader.
Spiradrill provides the highest quality and most reliable hydraulic drilling rigs in the industry by listening to our customers and partners. This feedback is combined with our drive for innovation and a company-wide mission to build only the best. The result is machines functionally designed for easy operation, simple maintenance, and low downtime. In addition, we work with our customers directly to customize products to fit their unique requirements.
Our entire line of drilling rigs and tools is available through direct sales and a trusted distributor network. And every day our equipment proves itself in a variety of industries, including utility, commercial, signal and lighting, oilfield, dewatering, landfill, and department of transportation.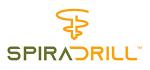 For More Information ContactSpiradrill, Inc.Address:
112 FM 153
Smithville, Texas
USA, 78957-9631
https://spiradrill.net/