SPTTS – Power Transformer Test System from HAEFELY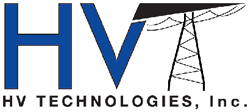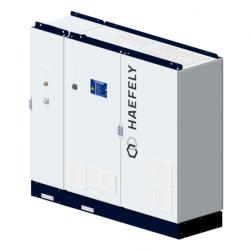 The SPTTS series is designed for routine testing of power transformers. The modular design is based on a frequency converter front end, which is smaller, quieter, more flexible, and maintenance free compared to a traditional motor generator-based system. A variety of power capability can be achieved by adding electronic power supply cabinets to the entire system or switching systems in parallel. This also allows the system to grow in terms of power as the need arises. Application specific components, such as step-up transformers, the loss measurement system, capacitor banks, and high voltage filters can be included to facilitate routine testing including induced voltage, loss measurements, partial discharge, heat run, and applied voltage.
A centralized, all-in-one control system allows automated test sequences to be run from a single computer with all results reported in a single document for very fast and efficient measurements. Complete visualization of the test system is available to the operator throughout the testing. Tests can be easily configured, switches monitored, test parameters observed and recorded, and alarms supervised.
The SPTTS offers the following features and benefits:
State of the art frequency converter (up to 200 Hz)
The highest accuracy and completely calibrated and certified measurement system
The lowest system noise level allowing highly sensitive partial discharge measurements
Integrates all routine tests within one unique system
Fulfills all IEC and IEEE/ANSI standards
Free adjustable test frequency up to 200 Hz
Low life-cycle costs and low maintenance
Excellent stability, symmetry, and THD parameters for enhanced accuracy
Modular design for future expansions
Visit us at Booth #7138 to discuss your transformer testing needs in more detail!
HV TECHNOLOGIES, Inc. (HVT) is a prominent supplier of High Voltage and EMC Test Equipment and solutions. Our testing and measurement solutions help our customers with the quality of high voltage insulation systems of power apparatus or HV components, or for the electromagnetic compatibility of their electronic systems. We have a century of experience and dedication in serving the testing equipment needs for the power utility, power apparatus, and electronic equipment industries.
An ISO 9001:2015 registered company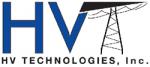 For More Information ContactHV TECHNOLOGIES, Inc. (HVT)Address:
8526 Virginia Meadows Drive
Manassas, VA
USA, 20109
Contact:
Dominique Bolliger, Ph.D.
Vice President
Tel: 703-365-2330
Email: d.bolliger@hvtechnologies.com