POWER IN ACTION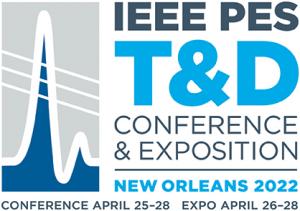 With less than a week until the 2022 IEEE PES T&D Conference and Exposition, now is the time to register to reunite with the T&D community! Take a peek at some of the latest technologies and ideas you can't afford to miss at this year's event. Plus, register now and skip the lines in New Orleans!
There are still spots available for some of the featured 2022 trainings!
IEEE PES T&D offers programming for different levels of expertise and experience in the industry. There is still room available in several featured sessions for 2022, including:
Uncover New Solutions
The exhibit floor will be featuring rapidly evolving technologies for efficiency and productivity from over 650 exhibitors. Plus, two immersive features offer an up-close look at what's next for the T&D industry:
Access Expertise and Practical Trainings
The 2022 Technical Program provides practical, solution-oriented training on key trends driving the future of a more reliable energy grid through a robust program, including:
Celebrate in New Orleans
New Orleans is known for its energy, legendary celebrations, and its unparalleled ability to overcome adversity. Join us for our opening reception at Mardi Gras World and see what else New Orleans has to offer.
Time is running out! Register today! And if you're already registered, we're looking forward to seeing you soon!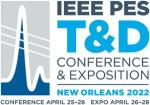 For More Information ContactIEEE PES T&D Conference & Exposition
New Orleans
United States,
https://www.ieee-pes.org