Learn How To Properly, Quickly And Permanently Mitigate Suspect Overhead Connectors, suspension Clamps And Damaged Conductor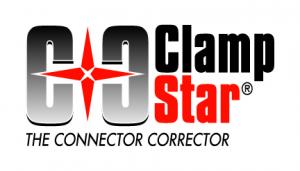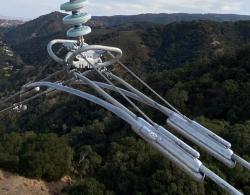 ClampStar Engineered, Electrical/Mechanical Shunts were the best solution for this major utility's wildfire mitigation, grid-hardening program. During a routine wildfire mitigation inspection on this 500kV 2300 kcmil, AAC line, a suspect repair sleeve adjacent to a suspension clamp was identified. Rather than taking a risk to spend time and money performing a detailed inspection and analysis of the splice's integrity this utility played it safe and just installed a ClampStar over it. At the same time, they also installed a ClampStar on the second phase. Now, both of these suspension clamps are fully protected. As the old saying goes, "an ounce of prevention is worth much more than a pound of cure." Estimated labor savings alone is more than 50% compared to changing out the splice, and the result is mechanically and electrically superior.
Classic Connectors USA will be participating in the 2022 IEEE PES T&D Conference and Exposition and we'd love to see you in New Orleans.
You can find us at Booth #7721 from April 26-28
We will be showcasing permanent system hardening and wildfire mitigation solutions for the upcoming storm season using the most highly rated engineered electrical mechanical shunt in the industry, ClampStar®. We welcome the opportunity to connect with you one-on-one at the event.
The complete line of ClampStar® engineered, electrical/mechanical shunts are available for the following corrective applications: midspan splice, dead-ends, conductor strand repair and strand breakage at suspension clamps on both distribution and transmission systems, covering conductor ranges from #6 (4.1 mm) thru 2515kcmil (ACSR) (48.6 mm) and 2750 (AAC) (48.62 mm). For all aluminum stranded conductors , eg., ACSR, AAC, AAAC, ACAR, ACSS & Composite Core. Also available for OHSW, OPGW, Copper and SWER
ClampStar® is an engineered, electrical/mechanical shunt that significantly reduces whole-span wire replacement cost when installed over a failed splice, deadend or suspension clamp or on a damaged portion of conductor to function as a permanent bypass electrical connection while maintaining tension in the conductor. ClampStar eliminates replacement of overhead connectors and repairs damaged bare conductors with an easy, quick, and permanent solution. ClampStar is also used to increase the performance rating of existing splices and other connectors, clamps, and fittings for the purpose of increasing line ampacity that may presently be limited by such devices. ClampStar is the highest performance, least expensive and fastest to implement, to extend the life of aging assets.
EXTEND THE LIFE OF YOUR AGING ASSETS WITH CLAMPSTAR®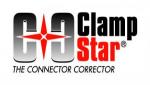 For More Information ContactClassic Connectors, USAAddress:
382 Park Avenue East
Mansfield, OH
USA, 44905
www.ClassicConnectors.com
Contact:
Classic Connectors, USA
Tel: 800-269-1462
Email: info@ClassicConnectors.com