BAUR Oil Testers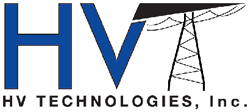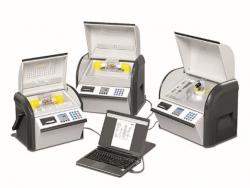 Insulating fluids are a key component of many different types of electrical equipment. Highly refined mineral oils, silicone fluids, vegetable oil (natural esters), and synthetic esters guarantee the operation of transformers, capacitors, circuit breakers, medical and safety, or even radar technology devices. Insulating materials lose their insulating and cooling properties due to impurities and ageing. The consequences include damage and failure of equipment and systems, even catastrophic failures resulting in transformer fires and the subsequent costs and environmental damage.
The BAUR Oil Testers provided by HV TECHNOLOGIES, Inc. can alert you to losses in the insulating and cooling properties of oil due to impurities and ageing. The testing of insulating fluids can extend the life of your electrical equipment.
The BAUR oil testers offer the following features and benefits:
Dielectric Strength Oil Testers (DPA 75 C & DTA 100 C):
Fully automatic insulating oil dielectric strength testing according to ASTM D1816, ASTM D877, IEC 60156, and many more
Models capable of measuring the dielectric breakdown voltage up to 75 kV (DPA 75 C) or 100 kV (DTA 100 C)
Repeatable and reproducible breakdown measurements of mineral, silicone, and ester oils
Measurement technology and power electronics designed for exceptionally long service life
High quality glass test vessels with incorporated micrometer for easy setting of the electrode distance
DTL C Power Factor / Tan Delta Oil Tester:
Fully automatic dissipation factor, specific resistance, and relative permittivity measuring system
Testing in accordance with ASTM D924, ASTM D1169, IEC 60247, and many more
Excellent design for easy tan delta oil testing and user-friendliness
Maximum accuracy with tan delta measurement up to 1×10-6
Measurement of the specific resistance with both polarities up to 100 TΩm
Fast and precise induction heating of the test cell with accurate temperature control for a temperature independent result
Direct temperature measurement by placing the sensor in the measurement electrodes
Visit us at Booth #7138 to discuss your oil testing needs in more detail!
HV TECHNOLOGIES, Inc. (HVT) is a prominent supplier of High Voltage and EMC Test Equipment and solutions. Our testing and measurement solutions help our customers with the quality of high voltage insulation systems of power apparatus or HV components, or for the electromagnetic compatibility of their electronic systems. We have a century of experience and dedication in serving the testing equipment needs for the power utility, power apparatus, and electronic equipment industries.
An ISO 9001:2015 registered company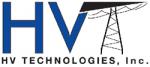 For More Information ContactHV TECHNOLOGIES, Inc. (HVT)Address:
8526 Virginia Meadows Drive
Manassas, VA
USA, 20109
Contact:
Dominique Bolliger, Ph.D.
Vice President
Tel: 703-365-2330
Email: d.bolliger@hvtechnologies.com