The Next Step After Completing Overhead Conductor Inspections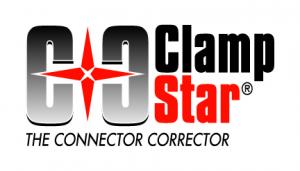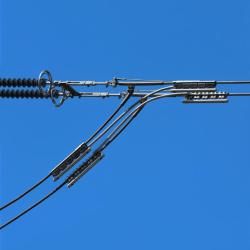 These days, it's pretty common for utilities to inspect overhead lines on a regular basis. These inspections typically look for high resistance (hot) connections and damaged conductor or worn hardware in need of replacement.
The findings are then analyzed and categorized into various groups of criticality and then rectification plans and schedules are developed.
Depending on the complexity of the correction, line de-energizing may be required which, of course, involves a whole host of other factors.
To simplify the process, ClampStar® shunts are designed to be installed on energized lines quickly and easily with most units having hot-stick capability.
Overhead connectors such as; deadends, suspension clamps and splices can be reinforced to better-than-new condition simply by installing a ClampStar® over them.
ClampStars are engineered, electrical/mechanical shunts (EEMS) that are quickly installed on energized lines. In addition to protection equipment, the only tools needed are a scratch brush and a powered nut driver or a socket wrench.
Available in Full Tension
Thermal Cycle Tested at 390°C
Rated for Continuous Service at 250°C
Corona Free through 800kV AC and 500kV DC
Installs in less than 10 minutes on energized lines
Decreases total installation time by 70 - 80%
Easily installs over existing connectors
No mechanical grips, Come-Alongs, jumper cables or cutters needed
Installs with a hot stick
The complete line of ClampStar® engineered, electrical/mechanical shunts are available for the following corrective applications: midspan splice, dead-ends, conductor strand repair and strand breakage at suspension clamps on both distribution and transmission systems, covering aluminum and copper conductor ranges from #6 thru 2515kcmil (ACSR) and 2750 (AAC).
Classic Connectors also offers a complete line of shunts and repair units for both overhead shield wire and optical ground wire applications in both insulated and non-insulated versions.
ClampStar prevents unplanned outages and wildfires resulting from downed lines while improving the safety of the general public.
EXTEND THE LIFE OF YOUR AGING ASSETS WITH CLAMPSTAR®
Visit us at booth 7721 to see ClampStars on display and discuss your company's specific needs with our application engineers.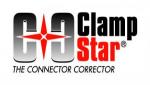 For More Information ContactClassic Connectors, USAAddress:
382 Park Avenue East
Mansfield, OH
USA, 44905
www.ClassicConnectors.com
Contact:
Classic Connectors, USA
Tel: 800-269-1462
Email: info@ClassicConnectors.com