Customized Insulation solutions for switchgear and utility asset protection!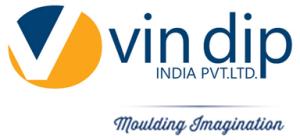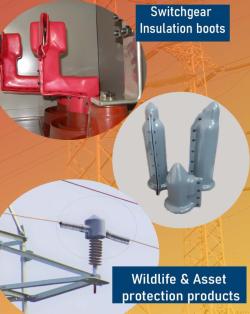 Modern power grids are typical multilevel complex giant systems, it is a critical component to increasing resiliency in most essential services and infrastructure. Strengthening the electric grid will lessen disruptions caused by power outages.
Outdoor insulation boots, also known as wildlife outage protection products, are used to prevent power outages at electricity generation, transmission, or distribution stages, that are caused due to animal contact. When an animal/bird bridges the gap from phase to phase or phase to ground, a flash can occur resulting in a power outage, equipment damage and wildlife electrocution.
Bus bar boots are used for insulating switchgear connectors, bus-bars and electric terminations with service voltage up to 36 KV. These boots are used to insulate the joints instead of taping which is an arduous process which needs to be undone every time there is a maintenance call. While using our boots it becomes easy to install them in the first place and can be removed and re-installed whenever there is maintenance.
Vin Dip's switchgear boots and wildlife outage protection covers are engineered and manufactured with perfection to insulate and to prevent weather and animal related outages throughout substations, transmission, and distribution lines.
Our customers prefer Us!
Our products are made with UV stabilized PVC material
20+ years of experience in dip moulding
3500+ variants till date.
Bespoke solutions, suitable to each customer requirement
Easy to install and maintain.
Our products are weather resistant and sustain long term outdoor usage.
Please visit our booth no. 6641 at IEEE PES T&D to discuss more about your specific outage protection requirements.
For more information contact
Vin Dip India Pvt. Ltd.
Tel: +91 040 23194628
Email: info@vindip.com
Website: www.vindip.com / www.busboots.in
For More Information ContactVin DipAddress:
D-47, D-48, Phase-1, IDA
Jeedimetla, Hyderabad
India,
https://www.vindip.com