Metalogalva: Smart and Overpowered Innovation Solutions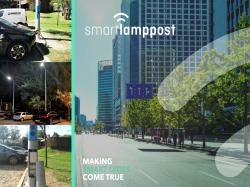 With more than 50 years of an unparalleled history of dedication, success and excellence, Metalogalva - Irmãos Silvas, S.A. accounts for 6 industrial units and a workforce of over 1000 specialists working together.
It would be difficult to talk about Metalogalva without mentioning the remarkable journey, perseverance, and commitment of everyone who contributes to the successful implementation of dozens of national and international projects in so many fields.
Metalogalva's renown emerges from its commitment to achieving its purpose of innovating and producing metal structures while maintaining a responsible business and environmental management system that is both safe and competitive. It is extremely crucial to emphasize the importance of ongoing growth and everyday human resource support to guarantee that the company provides the greatest possible workplace conditions for its employees.
Today, as a result of everything Metalogalva has dreamed and implemented, the company has grown to a significant size and a global leadership position. Metalogalva has an active presence in more than 12 countries, a turnover of more than 150 million, and the attentive cooperation of more than 30 agents spread throughout the world, a factor that enables international proximity to customers. Thanks to a versatile, committed, and skilled workforce, Metalogalva responds across multiple sectors, including energy, lighting, telecommunications, roadways, railways, and renewables.
Metalogalva's Technical Department, made up entirely of a qualified and rigorous engineering team, develops innovative solutions, particularly in the metalworking building segments and the functional verification of prototypes at the level of assembly and structural strength. Metalogalva guarantees the creation and delivery of high-quality solutions by utilizing effective manufacturing resources and procedures, establishing itself as a reference company in all sectors and markets in which it operates.
In addition, while acknowledging the importance of each professional's role in the creation of an idea, it is absolutely essential to highlight the quality of materials, details, and finishes used in the construction of structures. Metalogalva provides a range of services that improve the efficiency of its technical resources, including longitudinal and cross-sectional cuts in bobine, cutting and drilling profiles, automatic welding, stamping, calendering, profiling, turning, and machining, among several others.
The application of an anti-corrosive galvanizing treatment by hot immersion results in conservation and longevity, which are recognized characteristics in all Metalogalva products. This treatment makes it possible to ensure corrosion resistance to all products made of steel. And, in order to avoid product exposure to unfavorable environments, Metalogalva still proceeds, in its Unit of Electrostatic Painting, with the application of a painting system on the galvanized parts.
At the end of the process, and because Metalogalva's commitment extends beyond the design and manufacturing of the required products, the company guarantees the packing and safe transportation of any load, regardless of its size, weight, or means of transport. This great achievement is only possible because of the cooperation of its agents and partners, who contribute significantly in carrying out a total management of the customer's request.
Delivery and remarkable productivity throughout the manufacturing process, as well as extremely and dedicated creation and implementation, allow Metalogalva to receive the recognition deserved by its customers for the high standard of quality.
SMARTLAMPPOST
Smartlamppost, an agnostic street level enclosure solution, was conceived and developed in the lighting sector, with the goal of reducing the impact of implementation and costs on municipalities, allowing the massification of cities.
Smartlampposts uses street lighting posts to create an enclosure that can host EV chargers, 5G small cells, and Wi-Fi access points, among other services. This innovation should be used to streamline new street-level services, integrate power sources, minimize ditches, and free up sidewalk space by sharing existing pre-installed pipes, allowing for easier subsurface management.
As smartcities are an increasingly current vision in the design and innovation of cities, Smartlamppost allows the implementation of a business model, similar to the hosting service of a traditional data center. Simply put, this allows sharing of data and costs between smart cities, providers of street services such as telecommunications, CCTV or even street lighting. Furthermore, thanks to Smartlamppost's simple models, it becomes possible to accommodate all the needs of a smart city in a clean and elegant vision.
When it comes to available solutions, Smartlamp currently has three: the standard streetlight consists of a single luminaire that is traditionally installed on the sidewalk, a 360o luminaire that can be installed in parks, gardens, marinas, or any other pedestrian area, and a retrofit cabinet that allows the smartlamppost concept to be deployed in areas where replacing streetlight poles is not possible.
The number of technological companies that are embracing the concept of Smartlamppost grows exponentially every day and it is estimated that it becomes a key factor in all cities. Considering factors such as location and type of terrain, it is possible to analyze the feasibility of implementing a Smartlamppost solution.
Metalogalva recognizes the importance of its role in the development and implementation of innovative projects and solutions in order to keep up with technological advancements, which is only possible owing to the team's commitment to a culture of product research, development, and improvement.

For More Information ContactMetalogalva
https://metalogalva.pt/en/