Novinium: A Southwire Company Is the Only Full-Service Underground Power Expert That Partners With Utility Companies to Keep Their Networks Operating at Peak Performance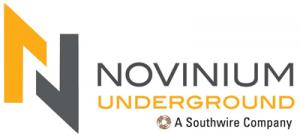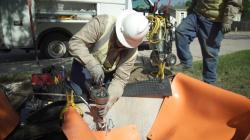 Novinium: A Southwire Company is the only full-service underground power expert that partners with utility companies to keep their networks operating at peak performance, using the most advanced, capital efficient, environmentally friendly methods available.

We partner with utilities to address their aging underground infrastructure by restoring their aged cables to like new or better conditions. We complement our industry-leading expertise in rejuvenation with a range of service offerings including cable assessment, repair and replacement, transformer change-outs, specialty services, secondary cable life extension, comprehensive data tracking, and end-to-end project management to help utilities of all sizes manage system reliability targets and complex technical challenges efficiently.
We welcome the opportunity to connect with you one-on-one during the IEEE T&D to discuss your current underground reliability strategy.
Stop by booth #7122 while you're in New Orleans!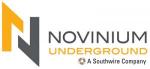 For More Information ContactNoviniumAddress:
22820 Russell Rd
Kent, WA
USA, 98032
www.novinium.com